By Ashley Schumacher
I'm not a stranger to the country, but I sure as heck had no idea what I was entirely in for when we moved out of city limits. I grew up in a small rural community about 20 miles east of Madison. For a small town, Waterloo has some pretty well-known businesses – namely Trek Bikes and Van Holten's Pickles. Now, I know you've heard of Trek Bikes (thanks Lance Armstrong!), but have you heard of Van Holten's Pickles? Pickles in a Pouch?! You've probably seen them at convenience stores or grocery stores in the "grab and go" section. Anyway, those are our two big "claims to fame" in Waterloo.
Where was I… yes, small rural community. We moved to Evansville is 2011 because of the small-town charm, affordable housing market and the great school district. Fast forward to 2017 and we came upon a beautiful piece of property between Evansville and Edgerton ready for a hardworking family to take over.
Our farm is just shy of 40 acres with a few outbuildings, a good size barn and plenty of room for a large garden and livestock. As someone who grew up in the "city," there were a few things that came as surprise to me about country living. Let's talk about those…
It's dark.
Dark and quiet. I'll admit those first few nights were eerily quiet (and dark). Did I mention it was dark? More than a year later, I welcome that peace and revel in it.
Farm appropriate footwear.
You can't do chores in flip flops. At our last house in the city, I could wander barefoot or in flip flops and water the garden, pull weeds, whatever I wanted to. At the farm, wandering barefoot with free range chickens… walk at your own risk. I now own slip on boots, steel toe tall boots, rainboots and about a half dozen pairs of old tennis shoes (much to my husband's chagrin).
Chores.
My husband taught me early on that the animals come first. You feed them and then you can feed yourself. Chores don't care if it's your birthday, you're hungover or the temps dipped way below freezing. For example, we had hay that needed to be bailed and loaded in the hay mow….you guessed it…on my birthday. But you know what?! It was hard, sweaty work and I was happy to jump in and get my hands dirty. (I volunteered for this lifestyle, remember?!)
Pajamas and rubber boots.
Nobody gives a you know what that I'm feeding my chickens in pajamas and rubber boots. Especially not the chickens, they love me regardless of what I'm wearing.
Let's digress a second for a short rendition of "What is she wearing?!" I feel like I hit a new extreme with what I wore outside last week. I could see out the kitchen window that JJ (one of the female barn cats that is named after JJ Watt) was eating something from the burn pile (super gross). So out I went to check on what she could be munching on wearing my long underwear bottoms, high school track sweatshirt and my rubber boots. Yep, my long underwear bottoms. Who have I become?!
Everybody waves.
The country is full of friendly people. Whether you're sitting on the front porch or mowing lawn, the passersby are ready with a friendly wave. Do I know these people? Usually not. And this is my usual reply.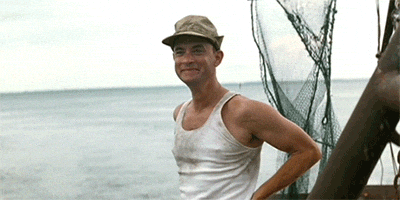 After nearly 18 months in the country, I couldn't imagine moving back to town. I have completely embraced this new lifestyle – it is hard work, but it suits us. We're home.